Top 5 Crypto Currency Platforms
in Indonesia For Your Convenience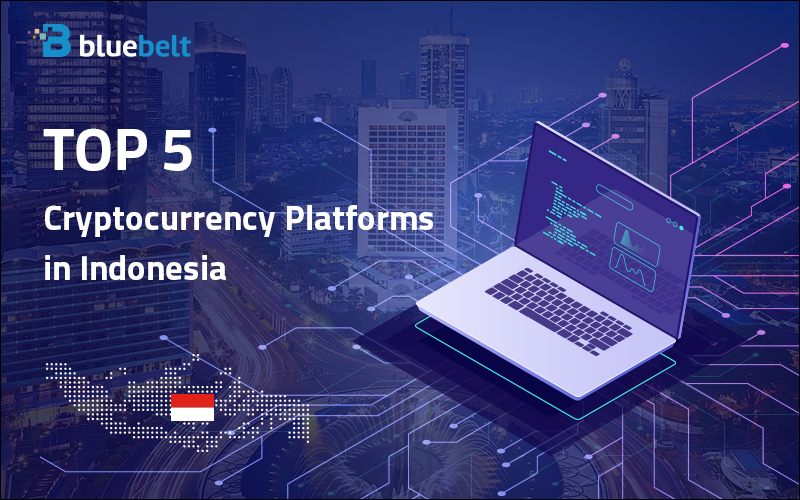 Dealing with a robust service-providing company is ideal. This ensures that all your requests or transactions are being processed accordingly on time. If you're a consumer wanting to purchase a particular product online, you want an assurance. You would like your payment to be executed smoothly and reach the seller. Otherwise, if you're a seller, you want a guarantee that you'll receive the payment. This article will discuss the top five
cryptocurrency platforms available in Indonesia
. The following can provide you with utmost convenience when it comes to investing money, buying and selling products.
Bluebelt
Bluebelt has the most extensive crypto exchange network serving the largest crypto markets. This
cryptocurrency platform
provides the fastest means to buy bitcoin and Ethererum. Being licensed by the Financial Intelligence Unit, it's compliant with global AML standards so you'll be confident. As a trusted company, it has a partnership with reputable companies such as TokenInsight, Coin Planet, xGate Token, and many others. Its reliability makes it very popular in Indonesia when it comes to digital currency trading.Bluebelt's features include the following: ·​ ​Security ·​ ​Deep and diverse liquidity ·​ ​Simplicity ·​ ​Multiple trading options
Luno
This is a worldwide currency platform that can give you access to secure exchanges. Through this platform, you can buy or sell Bitcoin. It provides an exclusive fee structure for Indonesian traders. If you're a maker, you can gain a +0.2 percent bonus on a trade. Takers would only spend -0.2 percent. This is why a lot of people in Indonesia bring their orders to Luno because of the incentive.
Coinmama
Customers from around the world can use this
platform to purchase bitcoins
using a credit or debit card. For every purchase, it charges -6 percent transaction fee. If you're in Europe, you can also avail bitcoins through Coinmama through SEPA transfer. You'll only deal with a lesser expense.
LocalBitcoins
This platform provides escrow service. It works excellently in matching bitcoin buyers and sellers. The typical type of payment when buying stuff is through cash deposit. Aside from this, users may opt alternative payment methods for trading. It caters in-person meeting which is a private way to buy bitcoins. Bitcoin.co.id The largest Bitcoin exchange that you can find in Indonesia is Bitcoin.co.id. Through this platform, you can purchase bitcoins via the following: ·​ ​Cash in Jakarta or Ubud ·​ ​Online bank transfer ·​ ​Doku ·​ ​Veritrans ·​ ​Alfa network ·​ ​EasyPay
Reminders When Using Digital Currency
Before you start utilizing a
digital currency platform
, it's essential to be aware of the following: ·​ ​Security ·​ ​Cost ·​ ​User Experience ·​ ​Support
Final Thoughts for You
The qualities of digital currency platform include irreversible, decentralized, universal, and secure. You don't have to ask anybody if you want to use cryptocurrency because you can download the software for free. When you engage through Blockchain technology, everything would be processed quickly. The interaction typically takes less than 10 minutes. This is your way to avoid hefty fees and transaction time that can vary from hours to days. Consider the top five cryptocurrency platforms mentioned above. They have a good reputation, and they can give you ease of use.