SigmaChain, Officially Signed MoU with Bluebelt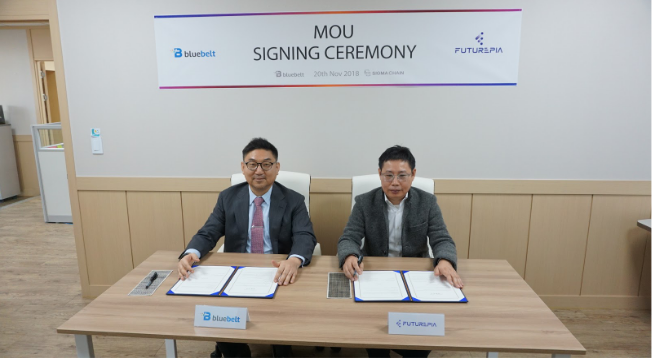 On November 20th, Sigma Chain signed a MoU with Bluebelt, a multinational cryptocurrency exchange platform, to actively cooperate to strengthen their competitiveness in the global market.
Bluebelt is a multinational exchange operating in more than ten countries, including Japan, Hong Kong, the Philippines, Malaysia, Indonesia, Cambodia, Myanmar, and India. It acquired licensed in Estonia and the Philippines and registered as a crypto exchange in Australia. Also, in the process to acquire a license in Japan.
Sigma Chain provides Mainnet platform, an optimized DApp, using blockchain technology.  By providing API such as live streaming, wallets, communications networks, and p2p clouds can develop DApp fast and easy. Also, communication network function allows rapid mass participation. Due to these advantages, many of the DApps are either signed the contract or soon to be signed before Mainnet is released.
Sigma Chain was established by core members who experienced the first generation of the venture.  Last August, the Mainnet 1.0 version passed 300,000 TPS (trading per second) and was certified by an international testing agency.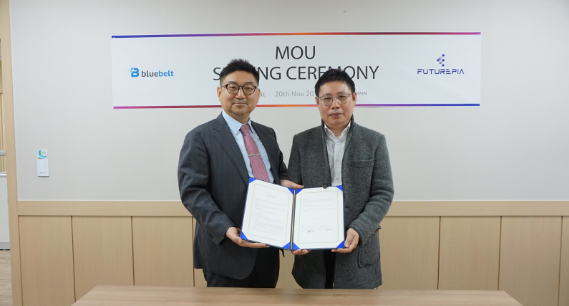 The two companies predict that the MoU will help each other to introduce superior blockchain technology to the market. "We will conduct research, human resources and knowledge exchange related to Sigma chain, the blockchain, and Mainnet platforms," said Kyu-Chul Bang, CEO at Bluebelt. "We expect to strengthen our global network and strengthen our competitiveness in overseas markets by establishing a cooperative system."
Meanwhile, BLUEBELT KOREA is currently in the process of pre-registration event until the 30th of November. Complete details can be found on BLUEBELT KOREA website.
Check more of the Bluebelt- SigmaChain partnership news here at
Tech Holic News Korea