Bluebelt Launches the OPET Deposit Campaign and OPET Trading Contest after Successful Listing!
2019/01/31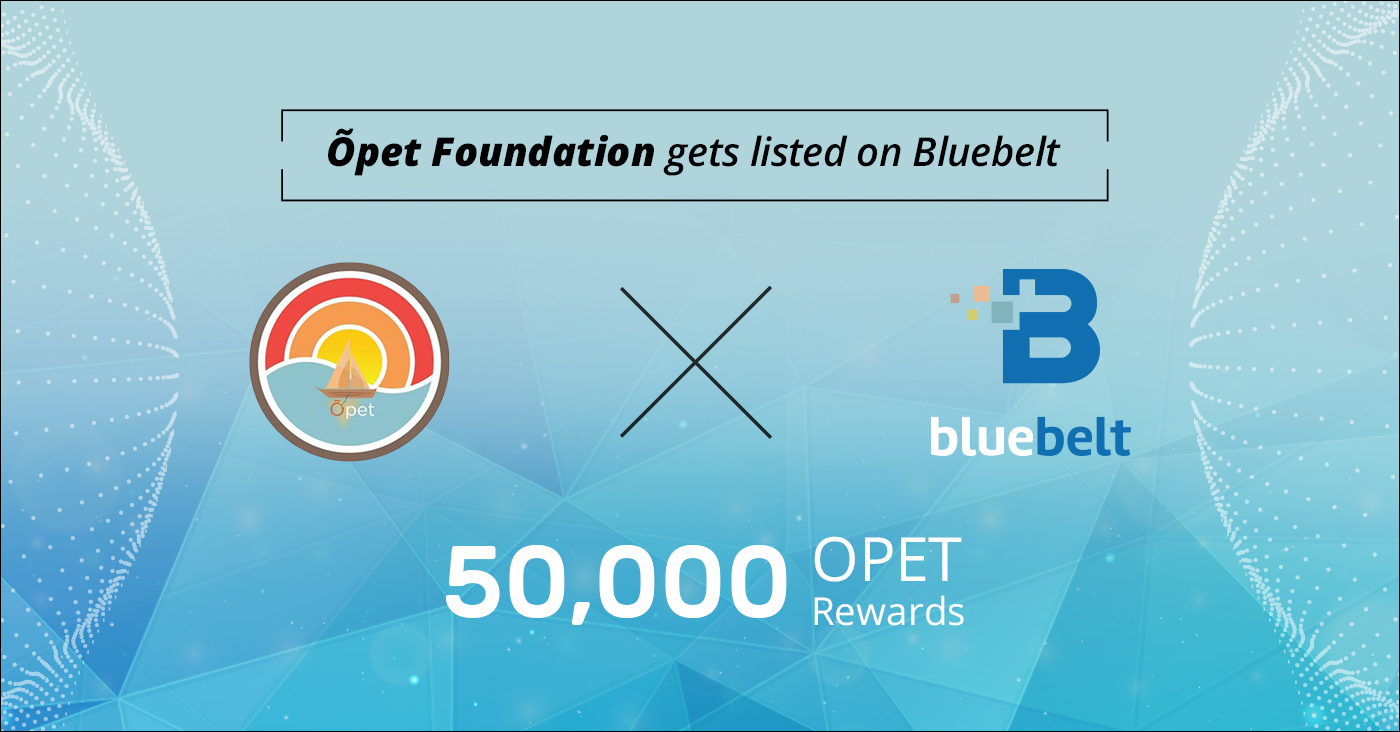 We are happy to announce that OPET (Õpet Foundation), a college data collection platform token, is now officially listed on Bluebelt Exchange and available for trading. Our supported OPET trading pairs include OPET/Fiat, OPET/BTC, and OPET/ETH. As part of our introductory campaign, Bluebelt will run an OPET deposit bonus campaign and trading contest for all OPET token holders.
How does the OPET Deposit Bonus Work?
Users will automatically receive an extra 10% OPET tokens in their accounts by just depositing OPET. If you deposit 100 OPET, you will be granted 110 OPET tokens in total. The best part of it is that each customer can get a maximum of 500 extra OPET Tokens as a deposit bonus. This campaign requires a minimum of 10 OPET Token deposit to be eligible.
How does the OPET Trading Contest Work?
The top 5 accounts that traded the highest amount of OPET tokens on the Bluebelt platform will be granted with a 2,000 OPET Tokens which they can share among themselves. The trading volume includes both the buy and sell trades. Take note that limit trades are not included. Each account's share will be proportional to its total OPET trading amount. To be eligible for the OPET trading contest, each account should be able to trade at least 500 OPET tokens within the promotion period.
The promotion will run From Thursday, Jan 31 (6:00 AM GMT+9) to Thursday, Febuary 14 (6:00 AM GMT+9). Register now and be part of this exciting campaign brought to you by Bluebelt! Check out this link to register —–> https://www.bluebelt.asia/promotions/opet-deposit-bonus-trading-competition/
Related Posts