How Should You Buy Crypto? P2P, Instant Broker, Exchange, or Margin Trade?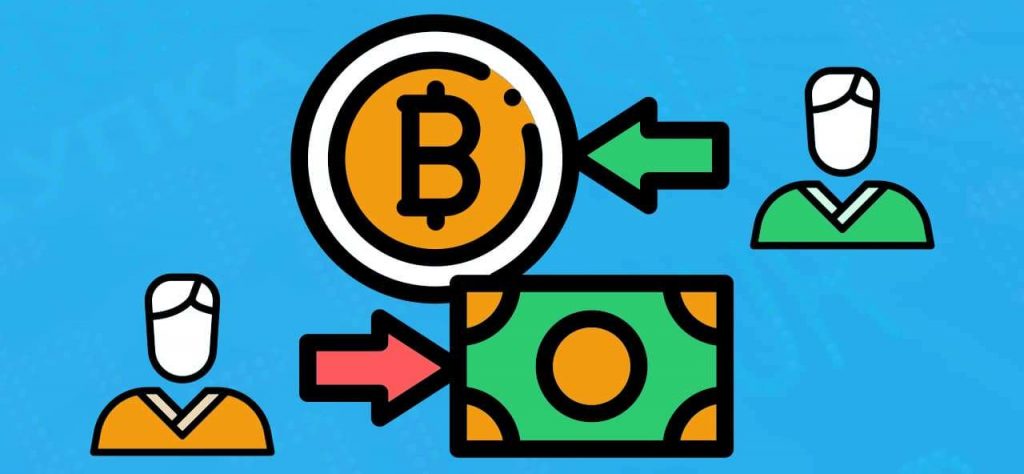 Image from BlockGeeks
Majority of crypto users care only about one thing: buying and selling cryptocurrencies at the right prices. It does not matter where the buying and selling happen as long as the transaction is cheap, fast, and safe.However, there are different types of online crypto marketplaces that offer does the same thing differently, with a few additional services on the side. You may not feel it now but the distinctions between these types can make or break your expectations.There are four main types of cryptocurrency marketplaces or crypto exchanges as coined by the community.
P2P Crypto Exchange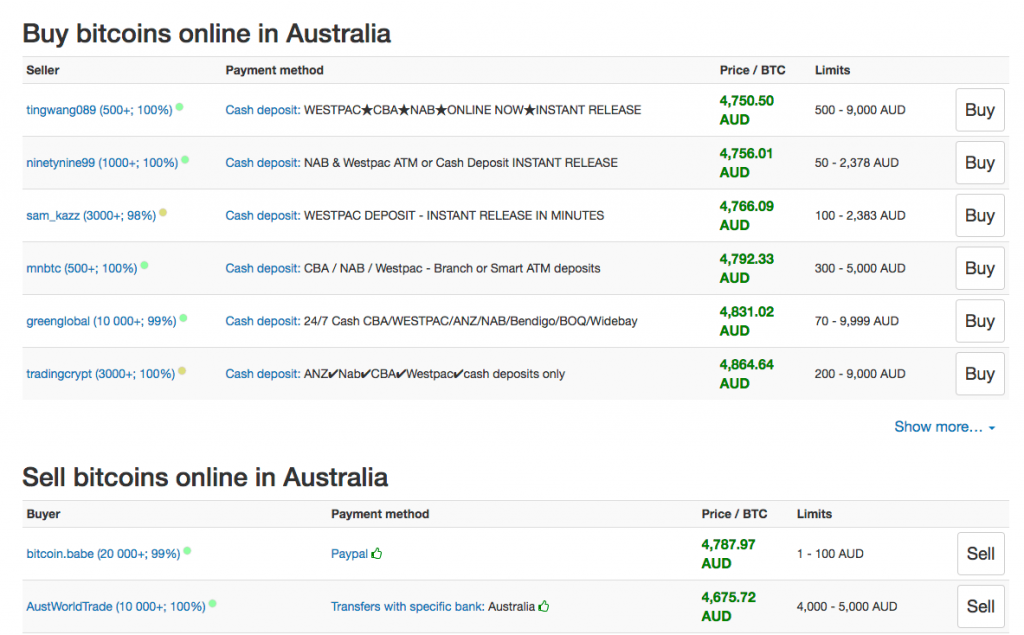 Image from Finder
The first one is the P2P or peer-to-peer crypto exchanges. P2P allows buyers and sellers to connect with each other and do the direct exchange of currencies. The fees here ranges from free to 0.7 percent. Here, sellers set their own price and their preferred payment methods, which can range from Paypal to credit to cash. P2P exchanges act more like a matchmaking service than exchanges that uses an order book.In P2P, users can actually agree on terms that are impossible to set in regular exchanges, especially if the P2P transaction is OTC. Because of this, P2P prices can be better than order book exchange prices. P2P, however, can be less secure and inconvenient since the transaction is really person-to-person without much technology to make life easier.One of the most popular P2P crypto exchanges is
LocalBitcoins
 and
Remitano
.
Instant Crypto Broker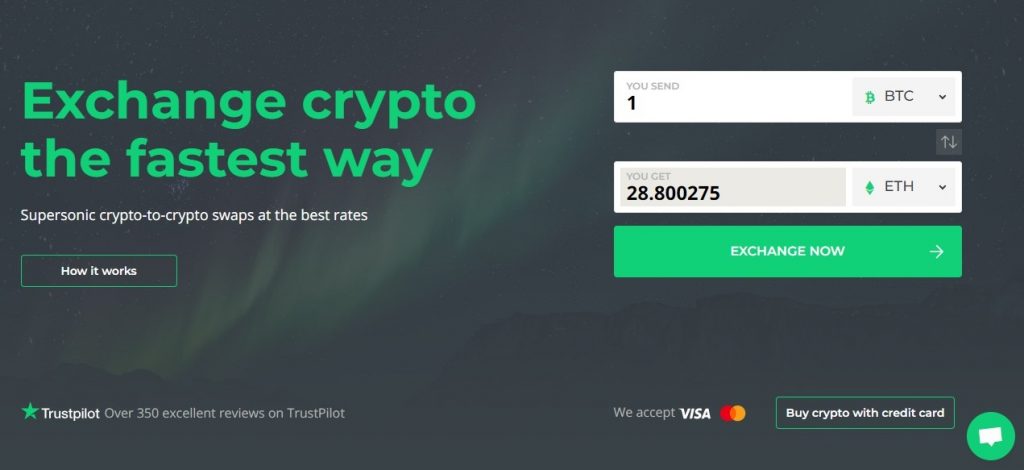 Image from Crypto-Option
The second one is the instant broker-type exchange. Of all the crypto exchange types, this one is probably the fastest but also the most expensive.There are two reasons for this. One, you're actually paying for guaranteed instant exchange. Second, you are actually buying from and selling to the broker. The broker itself takes a risk in actually trading with you.For these two reasons, instant brokers tend to have more expensive fees but this is only to deliver guaranteed service to the user. There are times that other types of exchanges can get less liquid due to market conditions, but instant brokers are willing to take the risk to save you from such inconvenience.Reliable instant crypto brokers include
Coinbase
,
Changelly
, and
Bluebelt
.
Order Book Crypto Exchange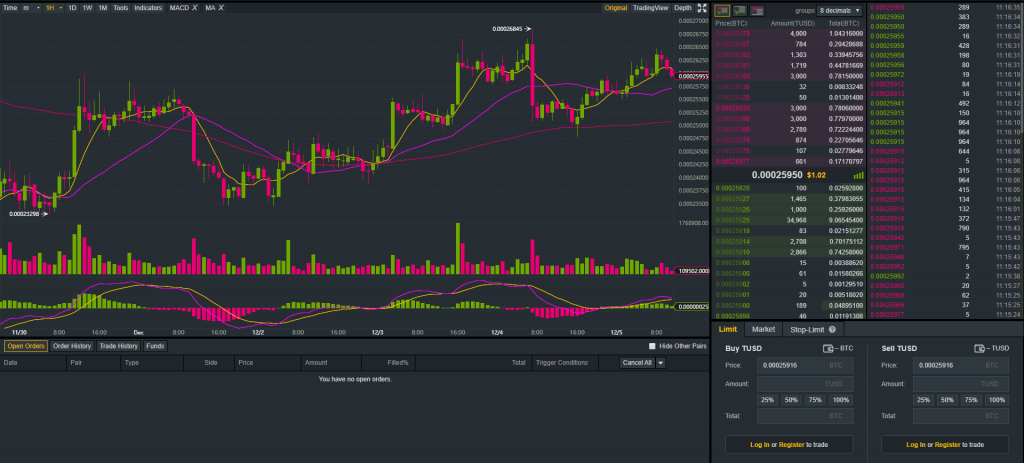 Image from Cryptimi
The third one is the conventional exchange that uses an order book that is to be filled by orders from different users. The more orders and users filling the order book, the likelier orders will be filled. In such exchanges, the fees are less of a concern than liquidity itself for fees in these exchanges are very low.Conventional exchanges like this allow both limit and market orders for buying and selling. Limit orders are pending orders placed at a price lower (for buy orders) or higher (for sell orders) than the market price. This makes such platforms best for cost efficiency and strategic trading.Examples of order book crypto exchanges are
Binance
,
Bluebelt
, and
Digifinex
.
Margin Trading Platform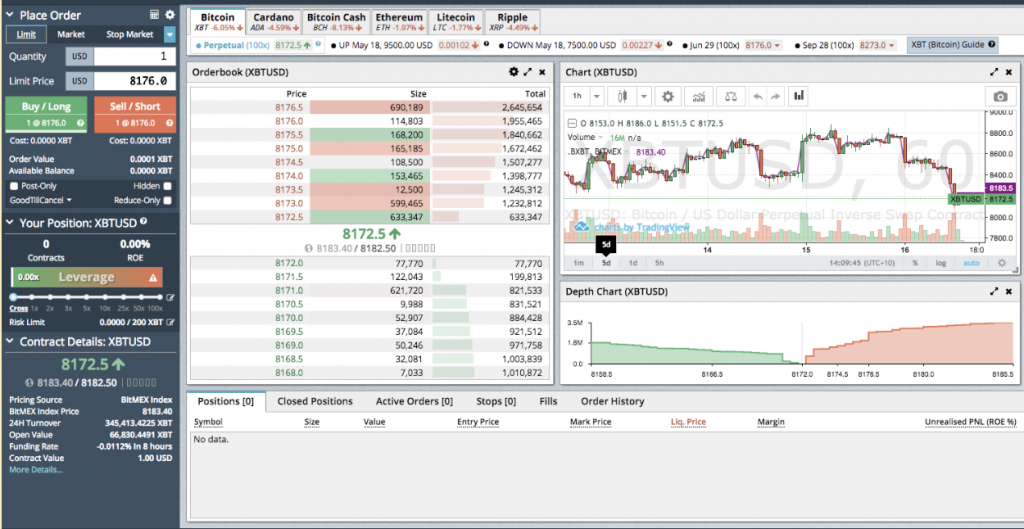 Image from Finder
The fourth one, the margin trading platform, is more popular to experienced and institutional traders. Margin trading platforms lets traders trade on margin or trade on borrowed capital. Borrowed capital lets traders buy or sell securities that can are normally bought using bigger capital. This enables traders to leverage their potential profits and losses.Experts advise traders to not try margin trading unless they can properly handle the risk of big losses and pay up the margin fee for the borrowed capital.Good crypto margin trading platforms include
BitMEX
,
Bluebelt
, and
Deribit
.
Conclusion
So, you may be asking now "What kind of crypto exchange should I try"?If you want guaranteed transactions even if you have to pay more, you can try instant brokers. If you want cost-efficient trading, you can try order book exchanges or P2P exchanges. If you want bigger leverage in trading, margin trading platforms are the way to go.It all depends on your preference. However, never forget that you are the only one accountable for the risks you take, so be careful and always do proper research.