BLUEBELT Korea Signs MoU with DELTA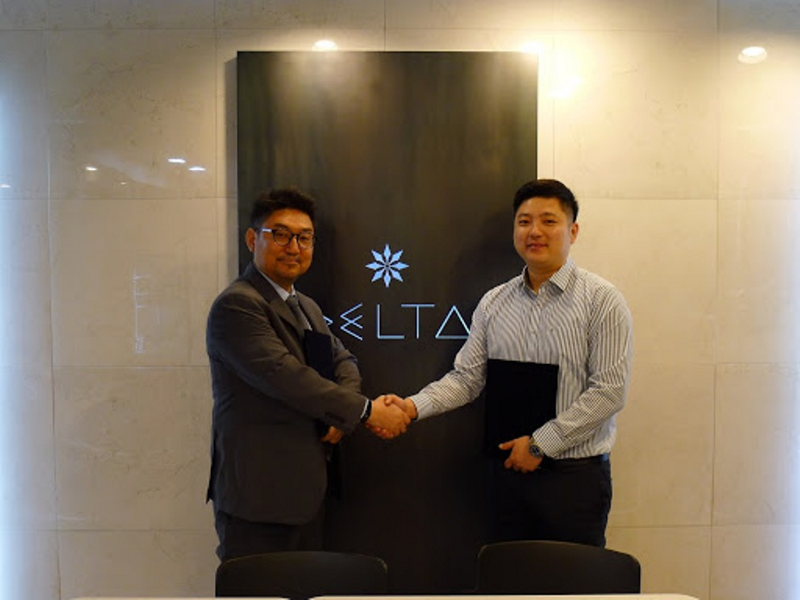 "This MoU will enhance our global competitiveness and open new market opportunities." –
Pos Han, CEO & founder at Project DELTA
"We expect a higher synergy in the global market." –
Kyu Chul Bang, CEO at BluebeltOn October 16th,
Project DELTA
signed a MoU with
Bluebelt
, an international cryptocurrency exchange platform, to actively cooperate to strengthen their competitiveness in the global market.Bluebelt, which is currently licensed in Estonia and registered as a crypto exchange in Australia, operates in more than ten countries, including Japan, Hong Kong, The Philippines, Malaysia, Indonesia, Cambodia, Myanmar, and India. In addition, they are developing a trading platform that can handle security tokens.
Through this MoU, Project DELTA will provide technical solutions and assistance to Bluebelt to support Bluebelt to expand its business and carry out relevant activities, while Bluebelt will collaborate with Project DELTA's global expansion and overseas business strategies.Project DELTA is going to launch its mainnet called DELA Portal built on its unique verification algorithm "VOTA" (Verification of Transcendence Spatial Autocorrelation) in the first quarter of 2019. DELA Portal's global business will gain more momentum thanks to its cooperation with Bluebelt."Through Bluebelt's wide network, we can effectively pioneer new markets and achieve global competitiveness. We will actively cooperate with Bluebelt to make our blockchain platform globally competitive," said Minwoo Han, CEO & founder at Project DELTA.Bluebelt provides a borderless cryptocurrency transaction service through its network of local bank accounts around the world. "Bluebelt Instant" enables quick payment settlements and legal currency exchange in more than seven countries, while reducing bank transaction fees. In addition, they provide leading security services such as hot and cold wallet with multiple authentications."With our rich experience in financial markets and systems, Bluebelt will become a global industry leader. We are expecting a high synergy in the global market with Project DELTA's unique blockchain technology," said Kyu Chul Bang, CEO at Bluebelt.