10 Security Token Offerings (STO) That Proves Tokenized Securities are Legit
After a roaring dominance in the crypto sector, ICOs eventually fizzled out, which probably led to the eventual crypto bear market that is currently prevailing.
Still, people are waiting for the next big thing that will jumpstart the market ones again. Aside from IEO, the other initial offering crypto enthusiasts are raving about are the
Security Token Offerings
, or STO.
If ICOs leave investors to fend for themselves and risk everything, STOs establishes and imposes order. STOs are basically ICOs that comply to the rules imposed by traditional financial regulators, particularly those that recognize many cryptocurrencies as securities.
The STO movement is still in its nascent phase, but there already are crypto projects that have successfully launched their STO. Below are 10 of those projects.
1 – Blockchain Capital (BCAP)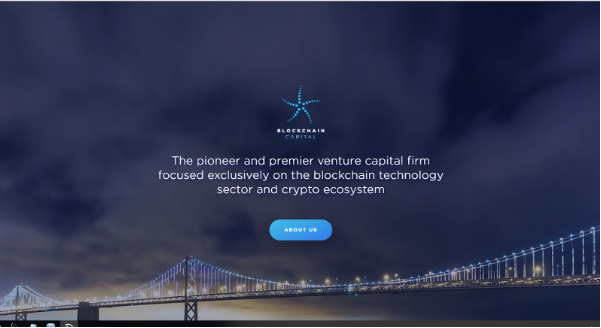 Blockchain Capital
is a venture capital investment firm that funds digital projects since 2013. Currently, they are focusing on blockchain technology companies as an early bid on the potentially largest tech sector in the world.
According to them, they offer projects the capital, domain expertise, recruiting, strategy, and partnerships needed by any blockchain company to move forward.
They issued a digital token called BCAP last 2017 to raise extra funds. BCAP holders will be able to join the venture capital market without themselves being venture capitalists themselves. In traditional markets, venture capital investments are done by the firms themselves.
BCAP will not charge access fees or require minimums or erect barriers to entry. However, the fund will still charge a 2.5% management fee and 25% performance fee. Projects invested in are mostly, if not all, blockchain projects.
Their investing team has years of experience, having invested around $40,000,000 in 42 startups). Their tech and legal team are also notable.
The BCAP STO followed US securities laws and successfully raised $10 million during its STO.
2 – Nexo (NEXO)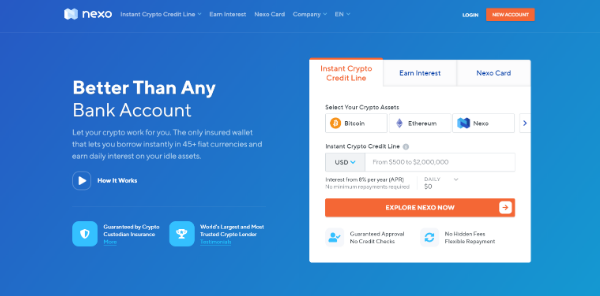 Nexo
is a platform that instantly loans out cash/fiat like USD and EUR to users while accepting crypto as collateral. Nexo earns 8% to 16% annual interest rates.
They are the only crypto-collateralized fiat lending platform that services 200+ jurisdictions and accepts 40+ cryptocurrencies as collaterals.
According to Nexo, their NEXO token is an ERC-20 security token that's supposed to be SEC-compliant, since it bears interest.
NEXO token holders also receive 30% of the company's profits as dividends, proportionally distributed according to token balance. Dividends are paid out in the user's preferred currency.
The company is banking on the ever-vibrant global lending market and the steady demand for loans in different forms, like salary loans and student loans. It also believes that crypto lending enables people to bypass taxes incurred by selling.
Nexo's credibility as financial professionals can be confirmed in their work, Credissimo, which is a European fintech group supervised by multiple European banking and finance regulators.
Nexo successfully raised $52.5 million during its token sale.
3 – The Art Token (TAT)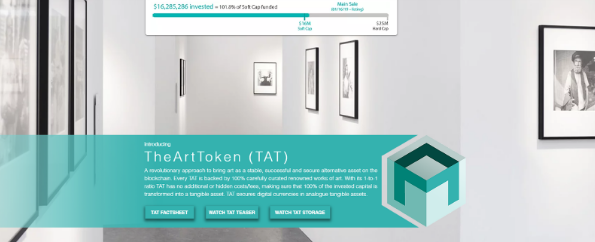 TATs are tokens representing a specific value share of an artwork. These security tokens were issued as SRC20 standard tokens on the Swarm platform.
SRC20 tokens comply with all applicable regulations on the securities issuance and trade, as Swarm claims.
The Art Token
was created to solve the problems with the liquidity of artwork investments. Smaller investors can buy minimal number of shares and own a "piece" of an artwork, making it possible for an artwork to be collectively owned without cutting it up. This entitles them to a share of the artwork's value appreciation.
Art itself is a stable asset class, with better value appreciation than the Dow Jones. The index for post-war and contemporary art shows 10.71% gains against the Dow's 7.54%. In the past 50 years, contemporary art alone gained 10.85% yearly average.
Art is a highly stable asset class that has consistently grown in value. The art industry, it may surprise, is up on the Dow Jones in terms of gains made in the past 20 years.
FineArtDigital, a spin-off company created by finance, fine art, and crypto professionals, issued The Art Token.
The Art Token successfully raised more than $5 million on the Swarm platform.
4 – Lottery.com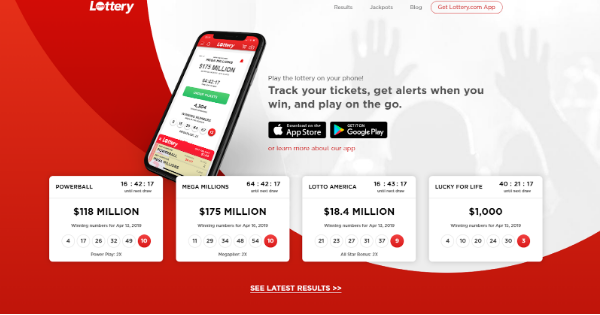 Lottery.com
did its STO through private sale on the Securitize STO platform. They raised around $47 million to create a mobile lottery dApp.
The company's subsidiary, LDC Crypto, headed the development. The company made strategic partnerships with Cooley, iHeartMedia, GateHouse Media, CauseCast, and Vo1t.
Private investors that hold their tokens are entitled to get 7% of the Net Raffle Revenue on the company's new Global Impact Raffle. The raffle gets gaming info from different websites worldwide.
Participants are rewarded for their contributions, similar to how Steemit rewards its users with Steem. The company regulates the participants' security token activities through the help of FINRA brokers.
5 – HACK Fund
HACK Fund
is a publicly traded Venture fund that invests on global tech companies.
The fund company issued an STO to democratize venture capital, enabling small-time investors to invest in venture funds with minimal money.
HACK tokens are ERC-223 standard tokens issued on the Ethereum blockchain. They basically act like digital stock certificates. Every quarter, companies in the fund are aggregately valued by a third party before publishing to all its investors.
The value of HACK tokens depend on the value of the startups it invests in.
Hackers/Founders own HACK Fund. It is the largest network of entrepreneurs in the world, with 300,000 members over 49 countries plus 142 cities. This network achieved 30% growth in 4 funds within 6 years. HACK Fund's most prominent partner is Vodafone.
Their presale successfully raised $2 million, though their official target for the whole sale is $100 million.
6 – SPiCE VC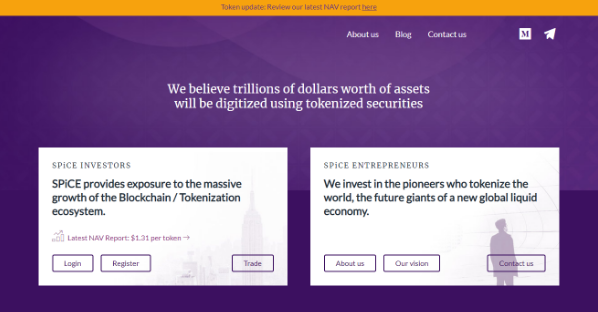 SPiCE VC
envisions the blockchain technology to change venture capital abruptly. It claims to be the first truly liquid and inclusive fund, though they are the 4th successful security to be issued.
SPiCE VC tokens (SPICE) are legally compliant tokens tradable on OpenFinance Network, making them the first security token to be tradable 24/7 on a regulated platform. These tokens entitle holders to 100% of net exit revenues. SPiCE VC reports its Net Asset Value quarterly.
The SPiCE VC team members have been involved in top corporations like Bank of America, Telefonica, 888 Holdings, and Capital One.
Their portfolio consists of InvestaCrowd, Securitize, Saga, Slice, GraphPath, RNDR, ROX, INX, Archax, IOB, and Bakkt.
The company has raised $15 million but are still looking to raise a total of $100 million through private investors.
7 – Mt Pelerin (MPS)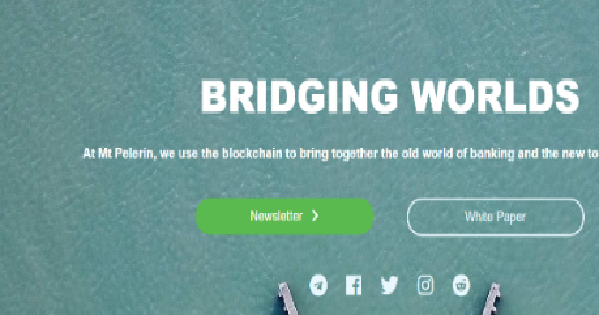 Mt Pelerin
is a project that aims to create the first bank fully built on blockchain while being fully compliant with financial regulations.
Through blockchain tech, Mt Pelerin aims to automate most if not all traditional banking services, minimizing the cost of banking itself. By the end of 2019, it aims to be a fully licensed Swiss bank.
Mt Pelerin tokenized its own equity last October 2018, issuing tokens that offer full voting and dividend rights under Swiss law.
As a bank, it offers full deposit reserve in current accounts. This means the banks will not touch any amount of your deposit to reinvest it in risky assets for the bank's own profit. The reserve would be highly liquid and reported regularly in real-time on the blockchain.
The Mt Pelerin team is made up of seasoned industry veterans in Switzerland and the EU. The team raised $2.5 million in total through token sale.
8 – Neluns (NLS)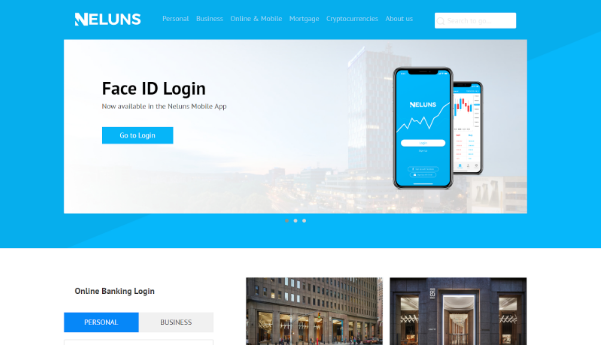 The Neluns Token is an ERC20 security token that gives its holders 50% of the quarterly profit dividends proportionally. It is the official security token of the Neluns Ecosystem, which consists of Neluns Bank, Neluns Cryptocurrency Exchange, and Neluns Insurance.
Neluns Bank
is planned to be a licensed bank in the United States. It will offer instant fund transfers, withdrawals, and ATM deposits anywhere in the world. Other products and services it will offer are P2P lending, debit cards, and credit cards.
Neluns Crypto Exchange uses the "bank guarantee" principle to ensure fast transactions and easy withdrawals. It will incorporate APIs from Fusion, TAKION, MetaTrader and other familiar trading software.
Neluns Insurance provides coverage for trading and transaction risks in the Neluns Ecosystem.
Neluns successfully raised $136 million during their sale.
9 – Aspen Coin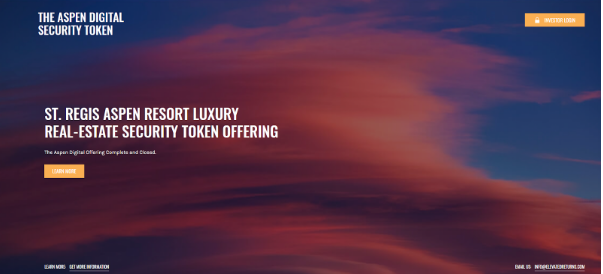 Aspen Digital
is creating a real estate crypto ecosystem with Aspen Coin as its official asset-backed token. Each Aspen Coin represents a common share in a single asset real estate investment trust that owns the St. Regis Aspen Resort.
Aspen believes that the value of the assets that back its coins can maintain the coins' price stability.
The security token fundraising was done in the crowdfunding platform Indiegogo, successfully raising $18 million. Only accredited investors were allowed to buy Aspen Coins because SEC compliance was needed.
The token was an ERC-20 token during the offering, but it has been migrated to the Securitize platform eventually. Securitize-issued tokens follows the DS Protocol, which makes Aspen Coin still compatible with the ERC20 standard.
10 – Provenance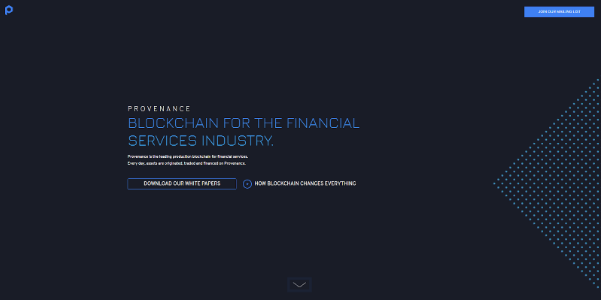 Provenance
blockchain just recently succeeded in their $20 million security token offering that complied with the SEC Regulation D.
Hash tokens, the official security token of the Provenance platform, represents the underlying equity of the blockchain. Holders use these tokens as a means to distribute fees paid to provenance and provides governance voting.
The Providence blockchain uses a PoS consensus mechanism and facilitates loan securitization. In late 2019, the company targets to launch the first hedge fund, first real estate title, and first digital mortgage on blockchain.
Figure Technologies, a leading fintech company led by SoFi CEO Mike Cagney, built Provenance.io.
Note: This article is not meant to be a crypto investment advice. There are licensed financial advisors who can do that for you.